New year, new priorities, from the pricy (DANVILLE's 500-slot, 14-table casino, coming in April) to the practical (PHILO wrapping up a drainage project).
As MAHOMET waits to find out how much voters are willing to spend on a swimming pool and rec center and SAVOY moves closer to hiring a full-time fire chief, here's what tops the 2023 bucket lists of leaders of cities and villages from across the area.
---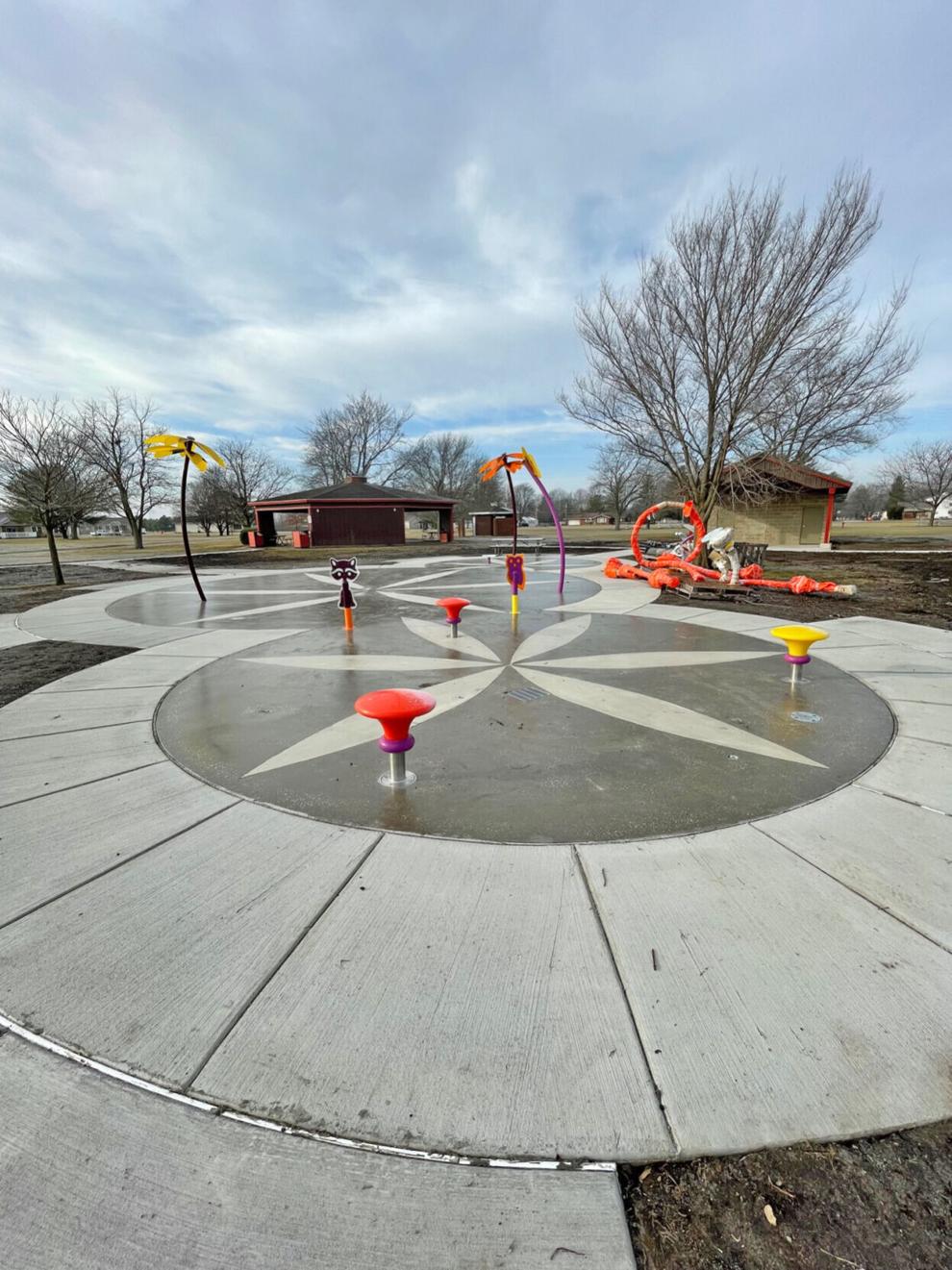 ARCOLA
First came the out-of-the-city's-control construction delays. Then the crummy weather, which cut short the fall blitz build of Moore Park. "Once the winter moves out, we have a splash pad that will need completed and three baseball and softball fields that were paused in various states of construction and/or reconstruction, including new backstops, dugouts … and new fencing," City Administrator Bill Wagoner says. "Then there are all of the sidewalks to connect everything, grass seeding on the new field, plus all of the areas that were disturbed in the construction process."
---
ARTHUR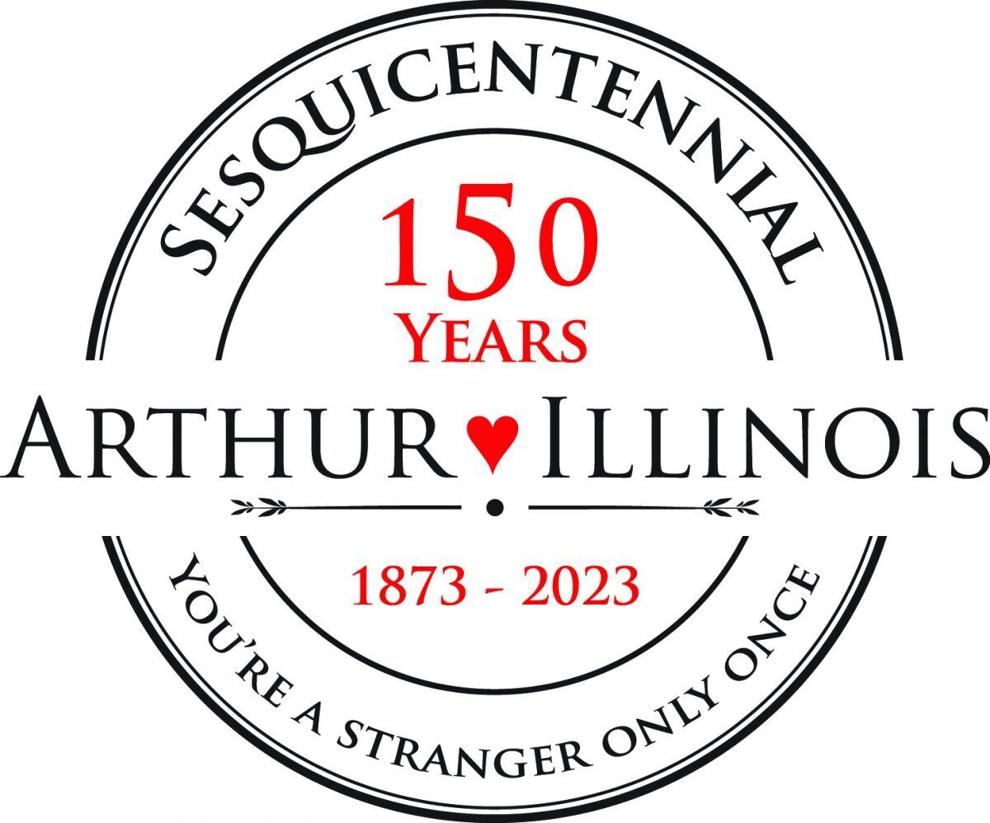 One of the biggest reasons Rod Randall decided to run for village president of his hometown was to help plan a celebration for the ages on Sept. 2, 2023, when Arthur turns the big 1-5-0. "That may not be the most important or pressing project the village will face in 2023 when it comes to infrastructure issues, housing issues or resident issues, but celebrating our past, and looking ahead toward the future, should instill some good community spirit among us. And good community spirit can help solve a lot of problems."
---
BEMENT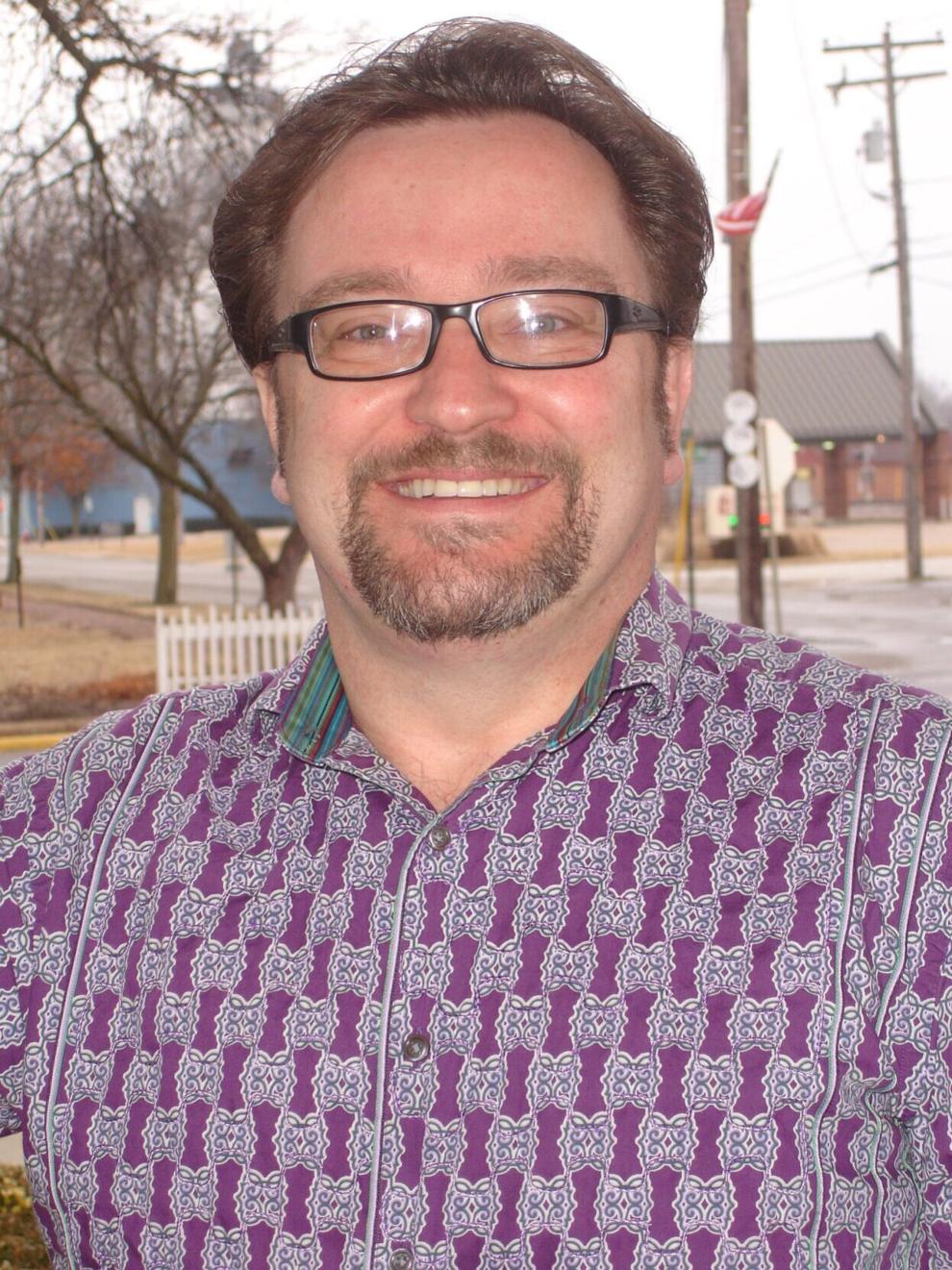 Pat Tieman will be one merry mayor if he can go 3-for-3 on his wish list: "get our new water main installed, get our second phase of Safe Routes to School installed and get the old, dilapidated Morris house torn down."
---
BUCKLEY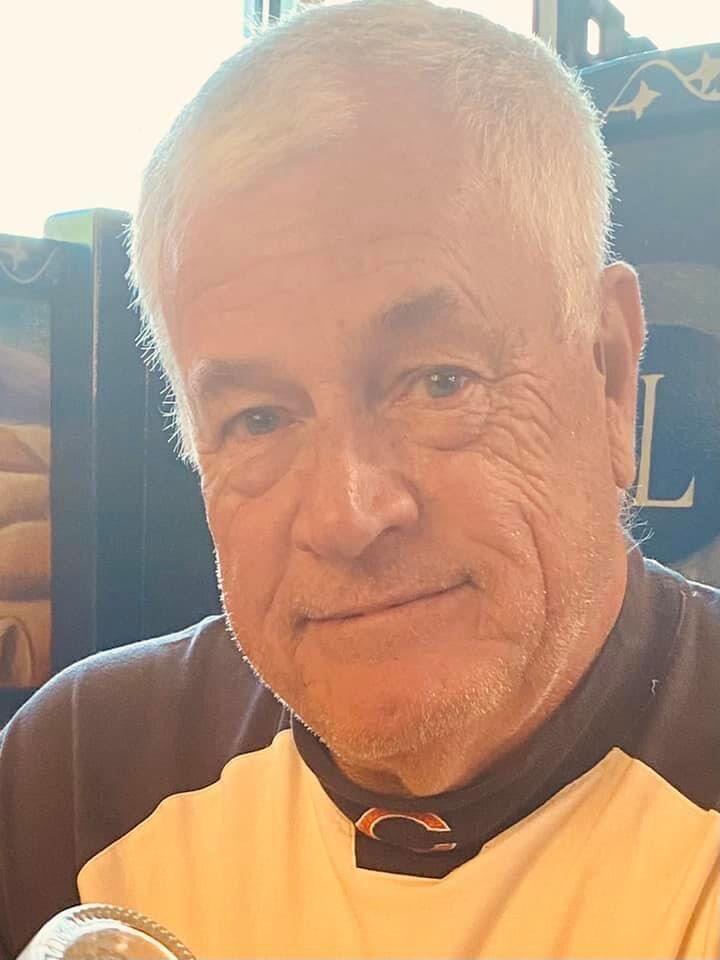 It's time to beautify Buckley, Mayor Evan Scott Shockley says, starting with "getting properties cleaned up according to village ordinances — i.e. removal of abandoned houses and unregistered, unlicensed and non-running vehicles." And when that's over, shift the focus to any yards "littered with trash and with long grass."
---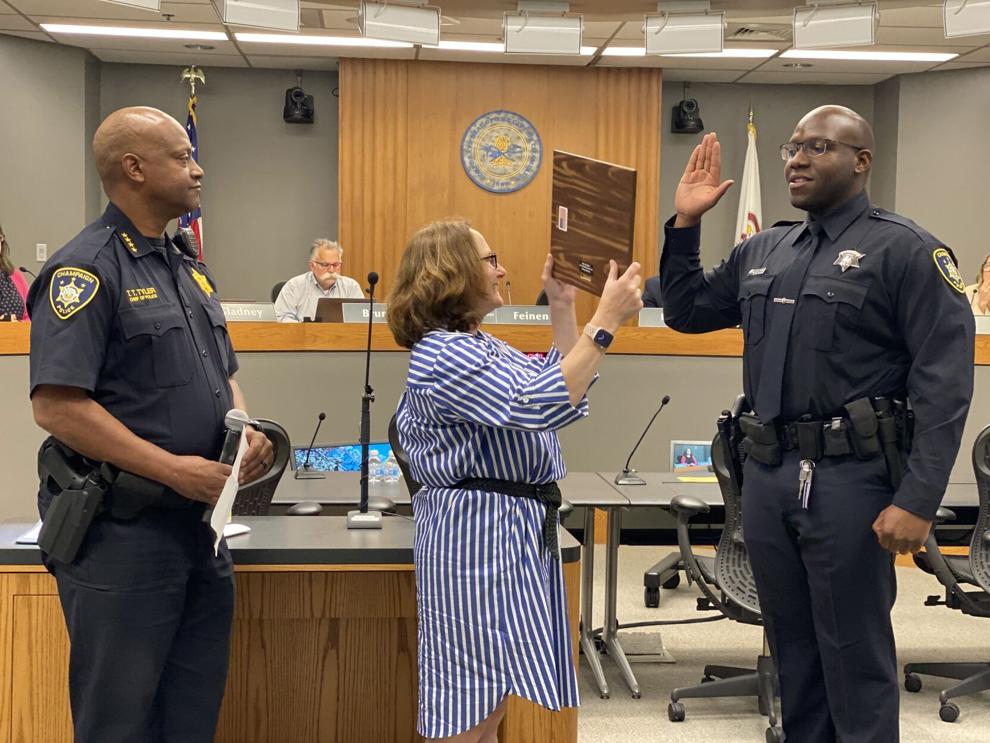 CHAMPAIGN
"My number one priority is to continue to build upon the real progress we have made in improving community safety," Mayor Deb Feinen says, pointing to a 50 percent drop in shooting incidents last year while acknowledging there's still work to do. "I credit this change to the increased cooperation of the public, the hard work of our dedicated police department, additional initiatives and tools approved by the city council, and the amazing work of the Equity and Engagement Department, which is implementing the Community Gun Violence Reduction Blueprint with assistance from our community partners."
---
FARMER CITY
Going on a year since a fire left the public works building in ruins, putting it back together — destroyed vehicles and all — has Mayor Scott Testory's full attention. "We expect to approve the plans in our February meeting and put it out for bid late February early March," says Testory, who "would be pleased to have many contractors participate."
---
FISHER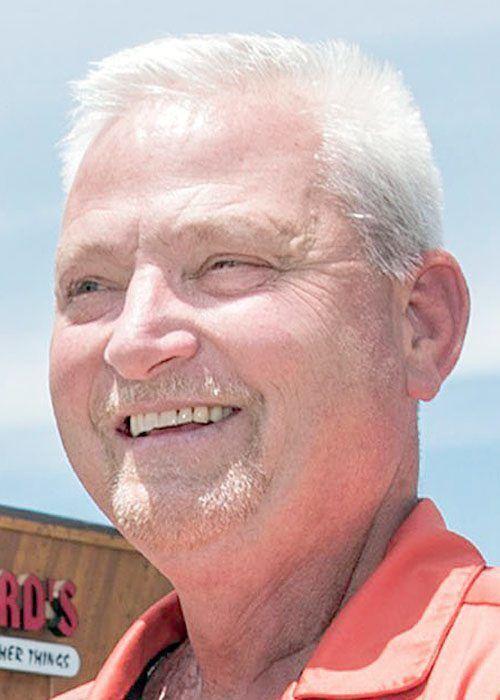 Mayor Mike Bayler's two-pronged plan: resurface South Third Street from downtown to Route 136 and replace the past-its-prime playground equipment at the community center with new and more grant-funded options.
---
GIBSON CITY
Coming in 2023: an advisory committee of young adults, who'll be tasked with researching, exploring and developing ideas that will benefit Gibson City now and down the road. It's part of Mayor Dan Dickey's grand plan to "create and foster an environment that is conducive to Gibson City's future success."
---
LeROY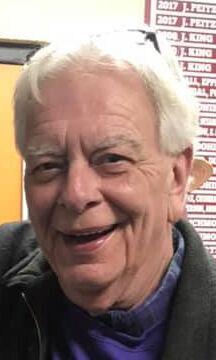 A new tax-increment finance district — ideally by mid-year — tops Mayor Steve Dean's wish list, followed closely by successful recruiting of new businesses downtown and in the South Chestnut/I-74 interchange commercial areas.
---
LODA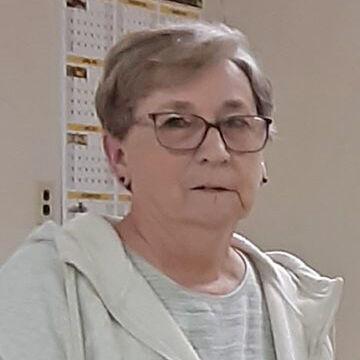 "My priority for 2023 would be the completion of our new water tank and water plant project," Village President Carol Arseneau says. "We have completely redone our plant."
---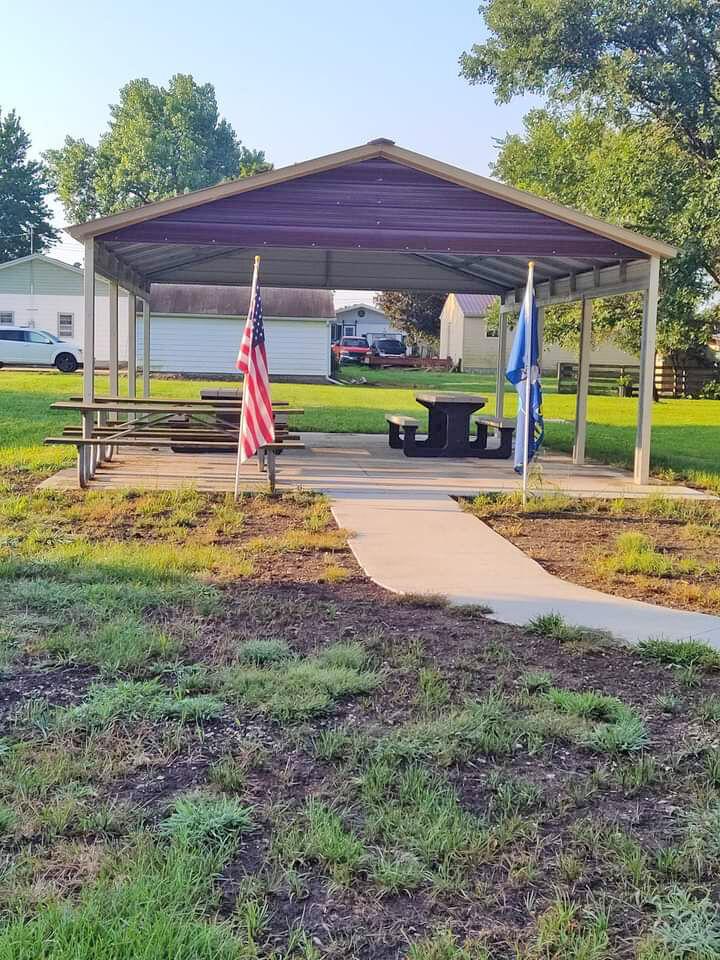 LUDLOW
Wrapping up the village's water main project by fall "would be really nice," Mayor Steve Thomas says. So too would making a dent in the construction of a kids park on property donated to the village by the former Ludlow Christian Church. "Ideally, we should have it completed in 2024," Thomas says.
---
MANSFIELD
Andy Stiger's three all go together: add new sidewalks, replace a few old ones and hire a new village maintenance worker to take the spot of a retiree-to-be.
---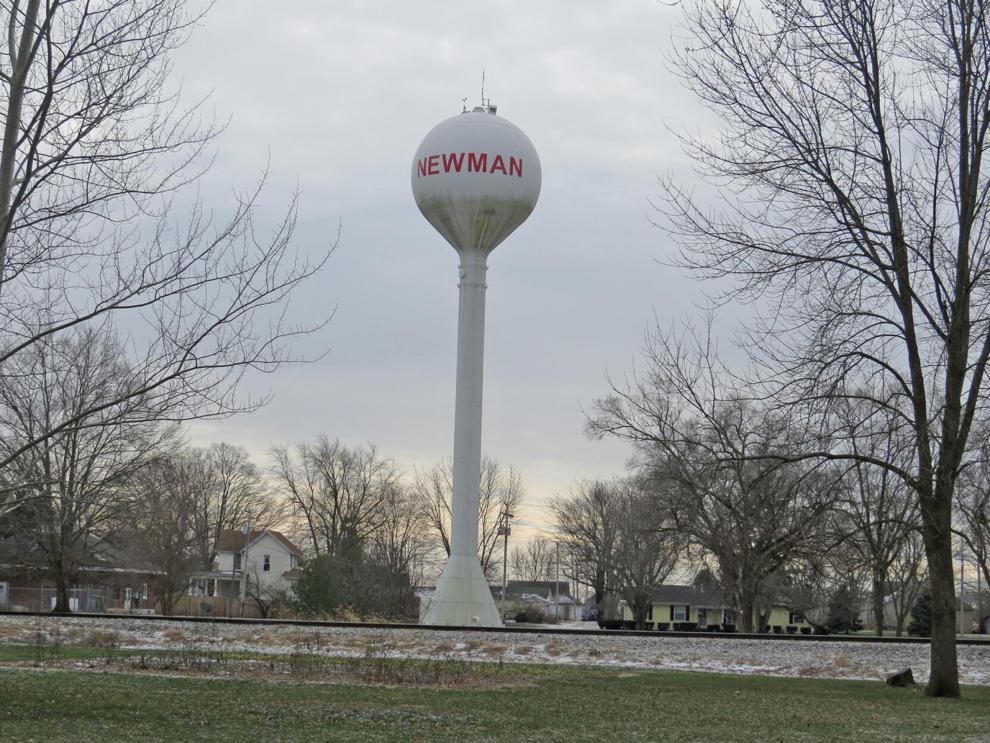 NEWMAN
Thanks to the generosity of the Douglas County board, the city has $450,000 in American Rescue Plan Act funds to put toward upgrades to the water tower and plant. A "yes" from the EPA on another grant application would make Mayor Dennis Kibler's 2023.
---
OAKWOOD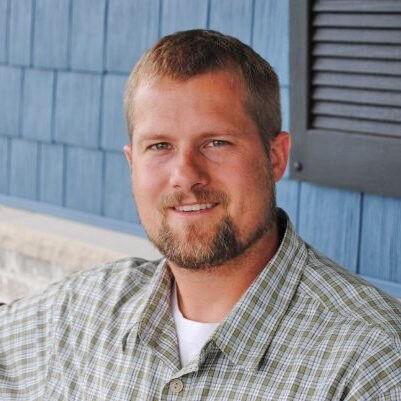 "We are a very motivated board and staff, and we are working at breakneck pace to accomplish several things," says Robert Wright, who took over as interim mayor in September. Among the items underway on a lengthy to-do list: launching two TIF projects worth $350,000 to expand on business and re-open a family restaurant; approving several long-stalled project,, including making the downtown parking area ADA-compliant and accessible; and recruiting "a few new businesses" to town. "More to come later," says Wright, who also plans to reignite Oakwood's Fourth of July celebration.
---
PAXTON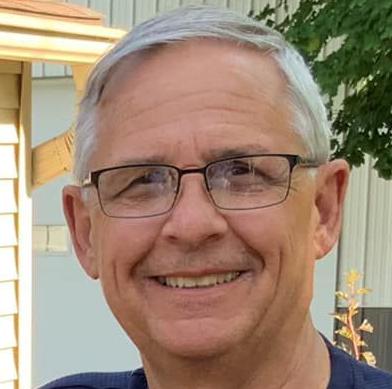 After 2022 brought the completion of Phase 1 of Paxton's streetscape project — resurfacing all of Market Street and investing in new sidewalks, curbs, gutters, lights and signs in one block "in an effort to attract visitors, and shoppers" — Mayor Bill Ingold would be content with "continuing the momentum and excitement that the first phase brought to our downtown."
---
POTOMAC
Know of any police officers looking for part-time work? "Send them our way," says Roger Porter, mayor of the Vermilion County village of 678. "Potomac's a lot like other small towns and cities, having problems hiring qualified policemen." As soon as possible, he'd like to bring aboard at least one more to lighten the load of Potomac's lone current officer, a retiree from Danville PD.
---
RANTOUL
The word of the year in the village of 12,119 is growth. "Residential growth is absolutely necessary," Village Administrator Scott Eisenhauer says. "As the community expands its 'quality of life' amenities to residents, we must also develop new housing to attract new individuals and families looking for their place to settle. Commercial development will also grow in the new year with construction already started on Starbucks, Jersey Mike's and Little Caesars, with other restaurant, retail and professional service industry opportunities considering our community. "
---
ROBERTS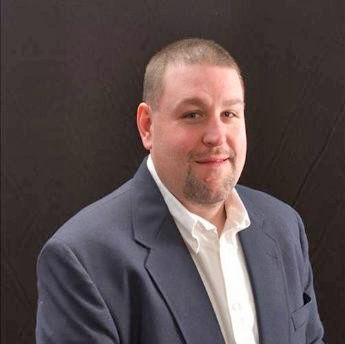 Priority No. 1: use the $90,400 in federal grant funding to repair the village's backup well. Mayor Matt Vaughan says that would "allow our small town to have a functional backup source of water, which we've not had for several years."
---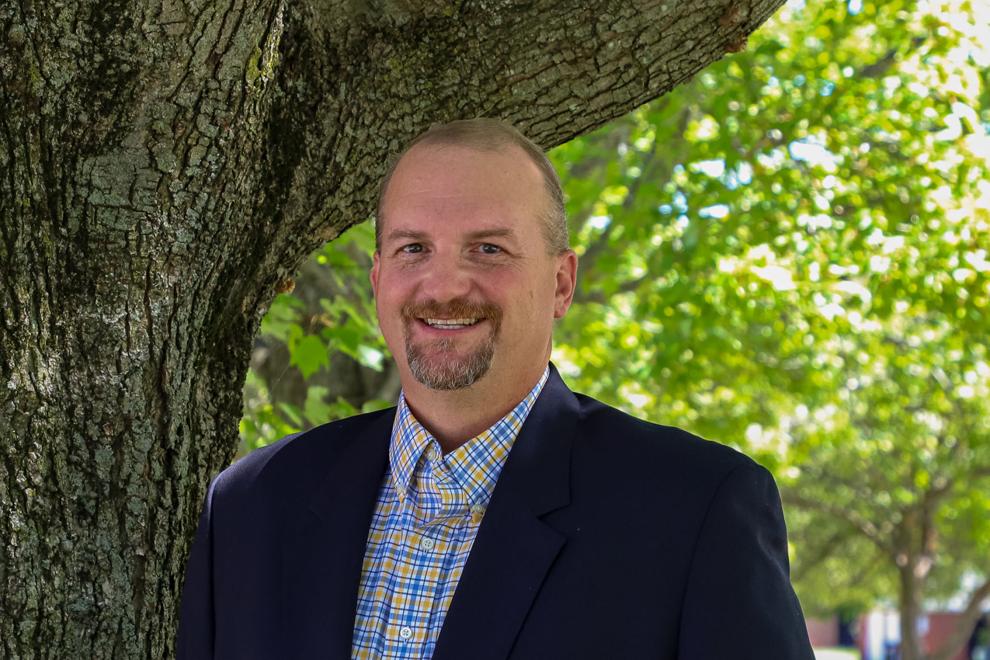 SADORUS
The years-long upgrade of underground pipes since Sadorus sold its water system to Illinois American Water is nearing the finish line. "The pipes that supply water to the fire hydrants have also been upgraded to provide better pressure," Mayor Ted Myhre says. "As a result, specific roads and walkways are often closed to accommodate the installation crews as they progress through the village. This past year saw the closure of our main thoroughfares which caused the rerouting of traffic through the quieter parts of our town. As each section of the water system is completed this year, residents will celebrate  better water pressure and unencumbered driving."
---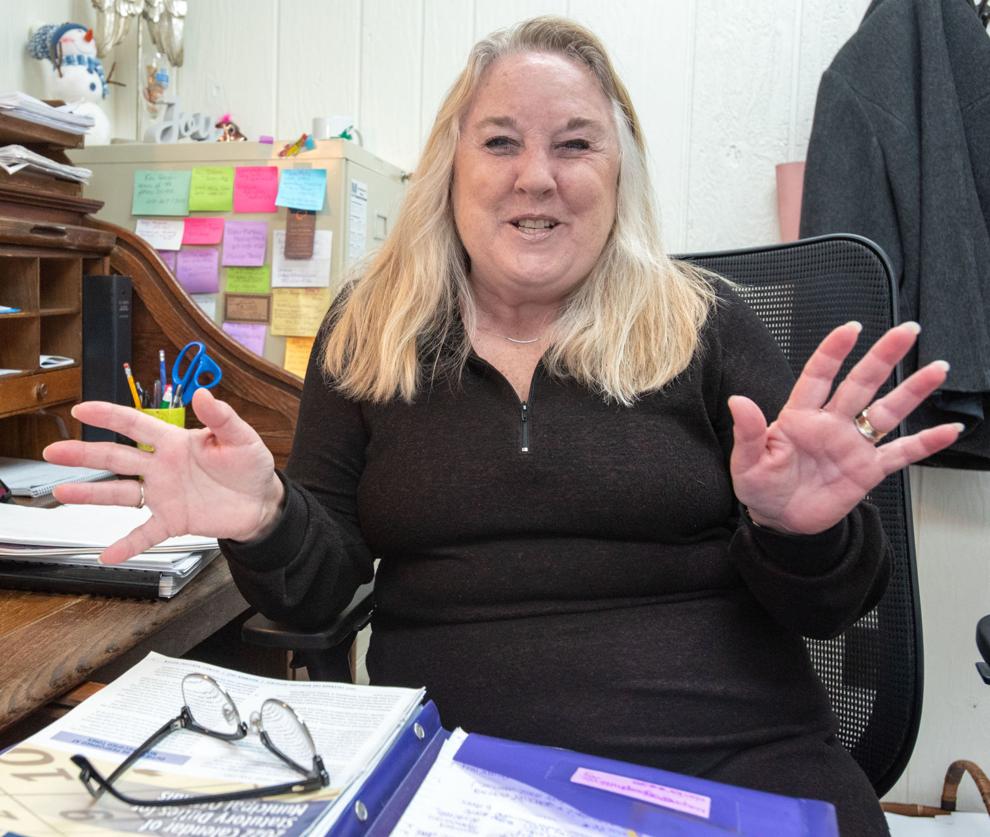 ST. JOSEPH
The village's much-needed sewer expansion project will go out to bid in the spring, with construction pegged for the fall. And then there's this: "Our engineers just completed the village's feasibility study for expanding north of Interstate 74," President Tami Fruhling-Voges says. "The village has talked about what it would look like to ever expand to the north, but never really knew what those costs would be. This information helps to lay out additional options for the future."
---
TILTON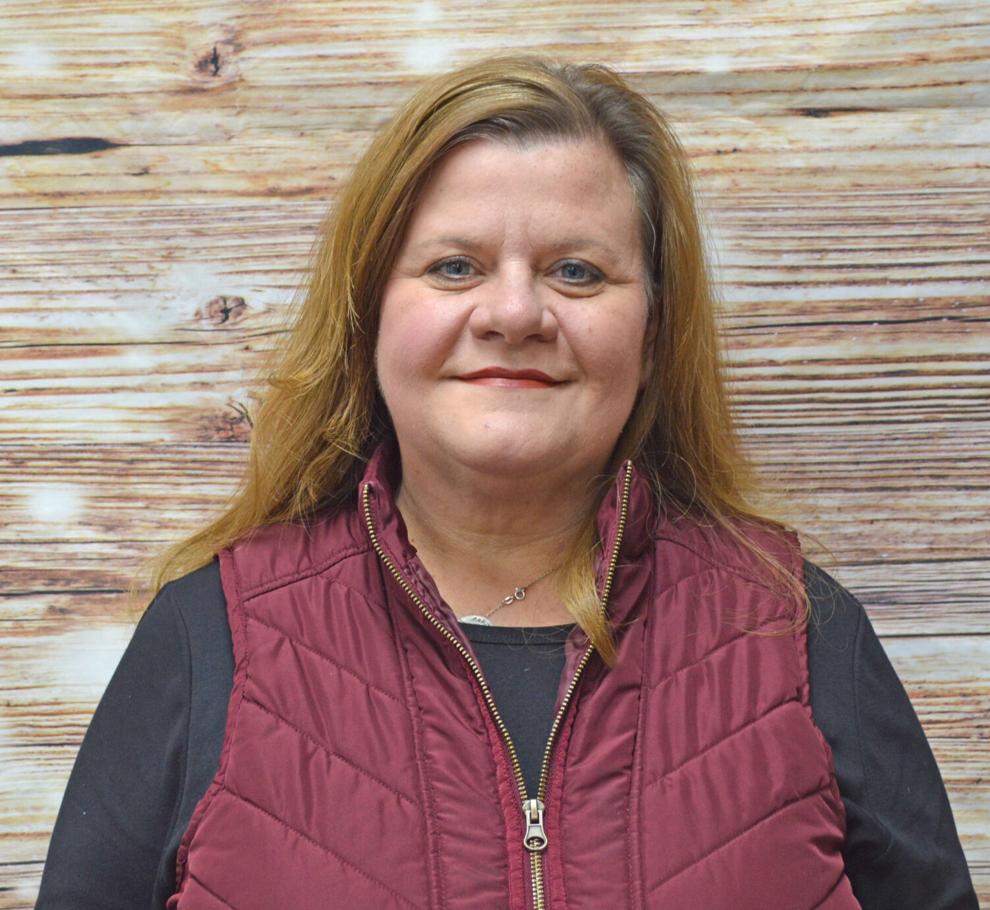 Attention, IDOT: Tilton is eagerly awaiting the transfer of the closed ramps on 14th Street, so it can put them to better use. "We have had some developers who indicated that they are ready to build," says new City Administrator Tiffany (Jones) McClellan. "We have been working closely with Representative Mike Marron's office and they have been the go-between with us and IDOT.  We are very appreciate of all of their help, but we feel IDOT has been somewhat slow on the process. We are a growing town and want to keep growing."
---
TUSCOLA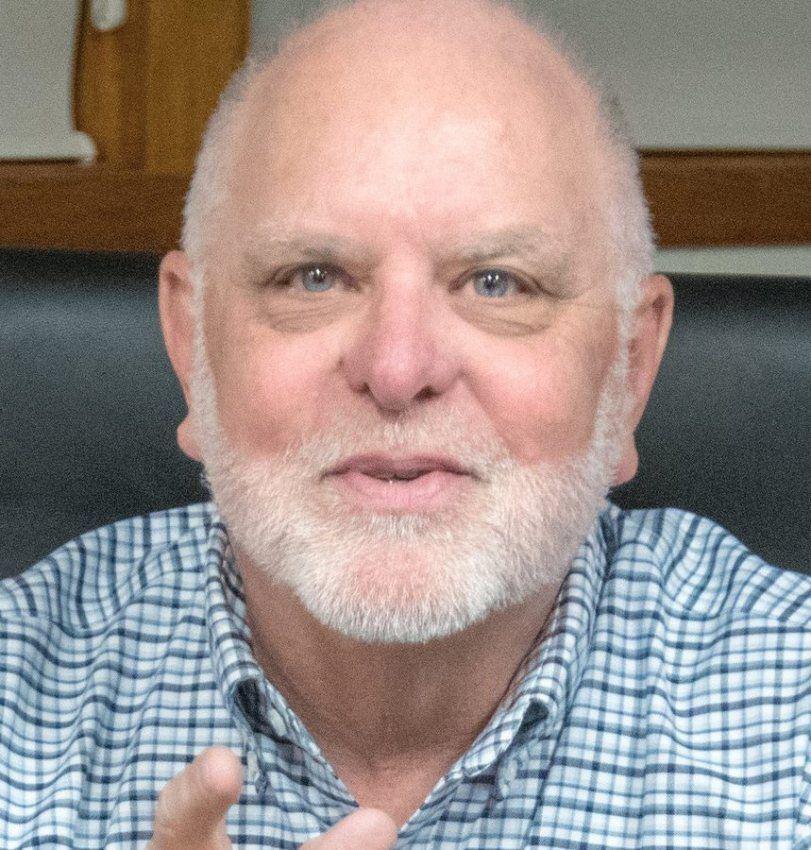 Co-priorities No. 1 on Dan Kleiss' list: Build a new South Firehouse, rehab the existing police and public works buildings, complete phase two of the downtown alley improvement project and recruit police officers, which "is going to be an ongoing effort, like most other communities."
---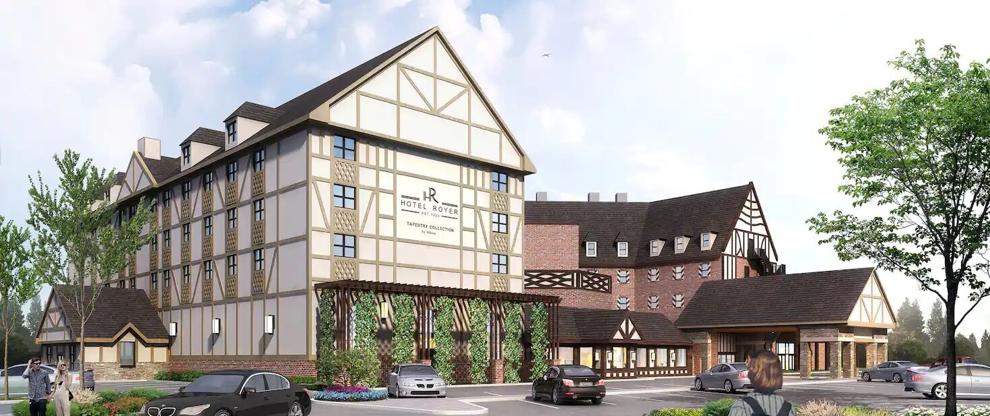 URBANA
"Mayors never have just one 'No. 1' on their list," seconds Diane Marlin, whose 2023 top seven includes hiring a police chief and director of community development services, complete the renovation of the City Building's first floor, start construction on fire stations on South Philo Road and North Lincoln Avenue, celebrate the grand opening of The Hotel Royer and work with community partners to plan for the redevelopment of downtown jail site.
---
WESTVILLE
The planning of a 150th anniversary celebration headlines Mayor Mike Weese's 2023 agenda, followed by replacing water mains and updating village vehicles.