Strong interstate migration and jobs growth has lifted Queensland to its first top ranking on CommSec's quarterly State of the States economic report.
Key points:
Queensland continues to experience strong migration from NSW and Victoria
South Australia again ranked strongest for construction work
Victoria  leads the nation on retail spending
New South Wales and Victoria were ranked equal fourth across the report's eight key indicators, while Tasmania moved from first to second overall, with South Australia ranking third on the back of strong construction growth.
CommSec chief economist Craig James said strong job and commodity markets, in a time of rising interest rates, had supported the economic performance of all states and territories.
"In terms of future economic performance for all state and territory economies, much will depend on the performance of housing and job markets at a time of higher interest rates," Mr James said.
"We've been doing the state of the states surveys for 13 years and for the first time in those 13 years Queensland has come up number one."
The report uses the latest available information to provide an economic snapshot of each region by comparing annual growth rates for eight key indicators:
Economic growth
Retail spending
Equipment investment
Unemployment
Construction
Population growth
Housing finance
Dwelling commencements
"In terms of five out of the eight indicators, Queensland is either number one or number two, so it's a very consistent performance," Mr James said.
South Australia ranked highest for construction and dwelling starts, with completed residential, commercial and engineering work 23.8 per cent above the state's decade average.
Plant and equipment investment was strongest in Tasmania, with spending up by 76.8 per cent on the decade average.
Western Australia was leading all states and territories on relative economic growth, with activity in the year to September 2022, 36.6 per cent above the 10-year average.
Population growth 'a strength or a weakness' 
He said migration from New South Wales and Victoria through the pandemic had been "a big driver".
"But the other things that have been happening is the strength we've been seeing [in Queensland] in the energy and mining sector, and also in terms of tourism."
Mr James said there was enough momentum to indicate Queensland would continue to perform strongly through the rest of 2023.
Griffith University professor of economics Fabrizio Carmignani said the report showed Queensland was "on a good trajectory".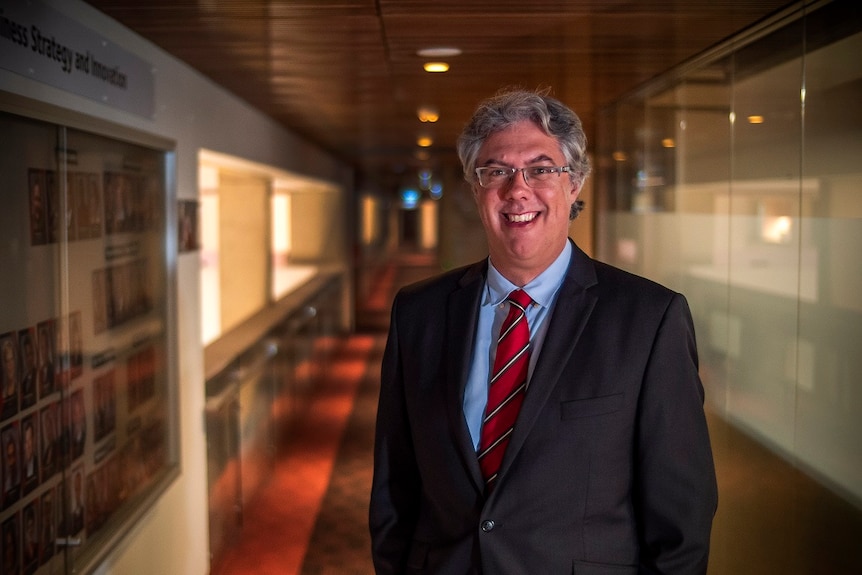 He said interstate migration would continue to be a strong driver for Queensland in the future, but warned it would depend on creating the right infrastructure that guaranteed "equality of opportunities".
"Population growth can be a strength or a weakness," he said.
"It depends very much on the type of interventions, on the type of investment that is put in place around this population growth, thinking about physical infrastructure, but also economic infrastructure, social infrastructure."
Professor Carmignani said housing supply would continue to be a key pressure point in this regard.
"It is a challenge. That however has to be taken into the context of the very particular worldwide economic conditions that we are experiencing.
"These type of shocks or shocks that hopefully will be absorbed as the world economy continues to recover from what we have experienced in the last few years."
Australia 'a single economy'
Victoria topped the quarterly ranking on retail spending, which suggested the state was having a "quick rebound" from the COVID crisis.
Professor Carmignani said it was important to remember there was a lot of integration across state economies and that states don't need to see each other as competition.
"Overall, I would like to think of Australia as a single economy.
"I don't say it's an artificial ranking, but certainly to me the good news [is] about all the states moving in the same direction and that direction is positive.
"Australia has been typically a very solid, very resilient economy in crisis."