Federal prosecutors are looking to block FTX founder Sam Bankman-Fried from contacting any current and former employees of the collapsed cryptocurrency exchange without a lawyer present or permission from the Dept. of Justice (DOJ) amid concerns about potential witness tampering in his ongoing fraud case.
DOJ prosecutors filed the request late Friday with U.S. District Judge Lewis Kaplan after they discovered a message from Bankman-Fried to the general counsel of FTX on the Signal messaging app, according to their letter to the judge. On January 15th, Bankman-Fried said in a message, "I would really love to reconnect and see if there's a way for us to have a constructive relationship, use each other as resources when possible, or at least vet things with each other."
The prosecutors interpreted that exchange as a sign Bankman-Fried may try to influence witnesses in his upcoming trial that have incriminating efforts against him. They requested that the judge revise the conditions of his bail to prohibit communications with current or former employees of FTX or Alameda Research – the hedge fund he founded that is also in bankruptcy proceedings – unless the DOJ waives the restriction or a lawyer is present for the exchange.
FTX CRYPTO FOUNDER SAM BANKMAN-FRIED THOUGHT JAIL WOULD BE 'LIKE THE SHAWSHANK REDEMPTION': REPORT
Mark Cohen, who is Bankman-Fried's attorney, blasted the prosecutors' push and characterized the FTX founder's outreach to the company's general counsel as "an innocuous attempt to offer assistance in FTX's bankruptcy process."
Judge Kaplan issued an order Saturday that Bankman-Fried provide complete copies of his electronic communications by Monday. That could prove difficult in some cases, as the Signal app has an auto-delete option that makes messages disappear quickly along with encryption technology that aims to block access to the contents of messages from outsiders.
According to FTX's bankruptcy filings, Bankman-Fried regularly used apps set to auto-delete and encouraged the company's employees to do the same – a practice current FTX CEO John J. Ray III called "one of the most pervasive failures" of FTX's former management because it led to the "absence of lasting records of decision-making."
SAM BANKMAN-FRIED TWEETS AWAY WHILE UNDER HOUSE ARREST
Prosecutors have also asked Judge Kaplan to prohibit Bankman-Fried from communicating using the Signal app. They wrote, "Using Signal to contact potential witnesses increases the likelihood that detection of any attempt to obstruct justice by influencing a witness will itself be obstructed."
However, the judge noted that Bankman-Fried's message to the FTX general counsel from earlier this month wasn't auto-deleted. Cohen also informed the judge that Bankman-Fried has deactivated the auto-deleting feature in his Signal account and argued, "The government cannot justify a bail condition based on an unfounded concern about Mr. Bankman-Fried might do, when there is no evidence that he is, in fact, doing it."
Cohen claimed that the two sides were working toward a "reasonable" compromise on Bankman-Fried's communications with current or former FTX employees before prosecutors "sandbagged" those efforts by trying to block those communications outright. He argues that some of the roughly 350 current and former employees of FTX and Alameda Research may have information that's vital to Bankman-Fried's defense in his upcoming trial.
FTX SAYS HACKERS STOLE $415M AFTER CRYPTOCURRENCY EXCHANGE FILED FOR BANKRUPTCY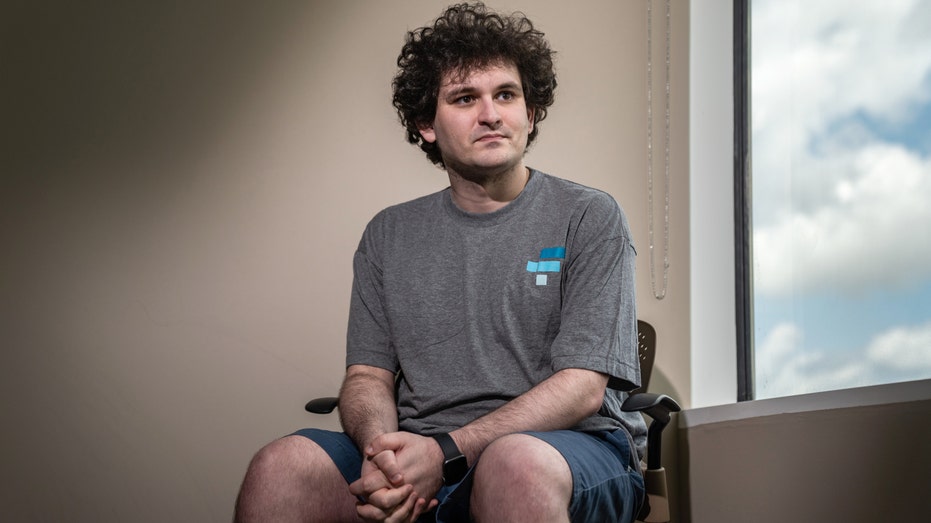 Judge Kaplan admonished both sides in the case to refrain from "pejorative characterizations" of each other's actions and motives. He also told federal prosecutors to respond to Cohen's claims by Monday, when Bankman-Fried's counsel will be required to turn over the FTX founder's complete electronic communications.
Bankman-Fried faces eight charges including wire fraud on customers, plus a related conspiracy charge; wire fraud on lenders, plus a conspiracy charge; in addition to conspiracies to commit commodities fraud, securities fraud, money laundering, and violate campaign finance laws. He has pleaded not guilty to all charges, and his trial is tentatively scheduled to begin in October.
GET FOX BUSINESS ON THE GO BY CLICKING HERE
In total, the charges Bankman-Fried faces carry a total potential sentence of up to 115 years in prison based on federal sentencing guidelines for those crimes – although if convicted he might not face maximum sentences on all the counts against him. 
The wire fraud charges – including the conspiracy charges – and the money laundering conspiracy count carry a maximum sentence of 20 years in prison apiece. Each of the commodities and securities fraud charges and the campaign finance conspiracy charge carries a maximum sentence of five years in prison.
The Associated Press contributed to this report.